Contracts
Sterling Business Machines, Inc. (SBM) holds the following federal contracts:
GSA Schedule 75 - Office Supplies and Business Products
Federal Strategic Sourcing Solution (FSSI) JanSan BPA
DoD eMall
Authorized Ability One Distributor (Outstanding Distributor Award for FY2013, FY2015, FY2016)
How to Order:
GSA Advantage - to order visit gsaadvantage.gov
GSA eBuy - to submit an RFQ visit eBuy.gsa.gov
DoD eMall - to order visit www.fedmall.mil
Vendor Portal (must request account access) click here to request account
Phone, E-Mail, or Fax
Federal Strategic Sourcing Initiative for Office Supplies Fourth Generation (FSSI OS4)
The Federal Strategic Sourcing Initiative for Office Supplies Fourth Generation (FSSI OS4) is GSA's latest FSSI solution and has been named Best-in-Class (BIC) for office supplies by the Office of Management and Budget (OMB). It is comprised of two Enhanced Special Item Numbers (SINs). They are purchasing channel solutions that help federal customers achieve significant savings on their office supply purchases. The awards are the result of a collaborative team effort among customer agencies across the federal government.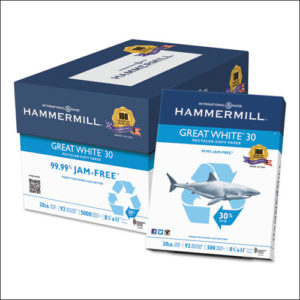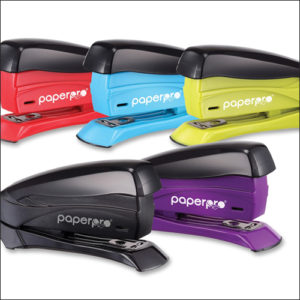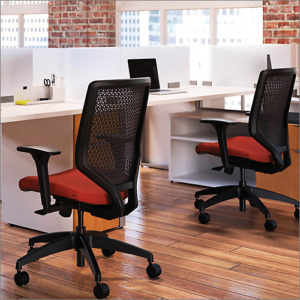 Purchasing the everyday items to smoothly run an office is made an easy task with Schedule 75. From filling the workspaces, to providing the essentials for the copy room and the restrooms, this Schedule is your one-stop resource for the day-to-day basics and more — all ordered directly from your desktop!
Going beyond the basic and staple office supplies, this Schedule is the ideal resource for select office furnishings, special office products and related services to meet your agency goals for greater productivity and better use of mission related funds.
The easiest and fastest way to buy Office Supplies Fourth Generation (OS4) products is through GSA Advantage!®, an online shopping and ordering system. GSA Advantage! provides access to thousands of contractors and millions of supplies (products) and services. Customers can view and compare a wide variety of products and services, including OS4 products. Learn more about the program, buying procedures, and contact information in the FSSI OS4 Buying Guide [PPTX - 3 MB].
Maintenance Repair Facility Supplies (MRFS) FSSI BPA Contract
Maintenance Repair Facility Supplies (MRFS) provides fast delivery, low minimum orders, and verified cost savings when you buy.
enefits of using MRFS include:
Customers may use GSA SmartPay® or government purchase card;
Destination pricing: All orders are Freight on Board Destination;
Full offering available on GSA Advantage!® and DoD FedMall;
If order exceeds Micro-Purchase Threshold (MPT), must be competitively solicited following FAR 8.4;
Spend data from contractors enhances transparency and enables agencies to better manage expenditures and measure cost savings enhances transparency and enables agencies to better manage expenditures and measure cost savings;
Low or No Minimum Orders. Minimum order threshold of $25 with no processing fee; minimum order threshold of $0 but an additional fee applies, ranging from no additional fee to $18.00 additional fee, with an average fee of $7.82 across all contractors;
Multiple ordering platforms: Contractor websites, phone or fax, brick and mortar stores;
Order directly from BPA holder for below minimum orders and expedited shipping orders, fees may apply;
Order status and tracking provided for all orders regardless of ordering platform; and
Standard delivery CONUS is six business days with expedited delivery options (for a fee).
Serving Our Partners
Using MRFS serves our partners by:
Convenient, one-stop shopping;
Prompt and cost-effective shipping;
Transactional data provided to our customers; and
Uniform pricing and less product duplication.
Saving Money
Spend more, save more. Additional tier discounts are triggered when spend thresholds reach pre-negotiated levels with BPA holders. These apply when governmentwide cumulative thresholds are reached on an aggregate spend per contractor.
More Ordering Information
Agencies can order products and access pricing through GSA Advantage!®, FedMall, or contractor-operated websites. In addition, agencies may contact vendors directly or visit brick-and-mortar stores, where applicable.
Purchases for MRFS products are made by using the federal SmartPay® 3, government purchase card, or purchase order.
GSA's Disaster Purchasing Program allows state and local governments to buy supplies and services directly from all GSA Schedules to facilitate recovery from major disaster or facilitate disaster preparation and response. See State and Local Disaster Purchasing for more details for how to order if you are a state or local entity.
MRFS blanket purchase agreements were awarded under Multiple Awards Schedule (MAS) 51V, 73, and 75.
For help with your order, call the GSA National Customer Service Center (NCSC) toll-free at 800-488-3111, email them at [email protected] , or live chat them at Ask GSA. For further questions on the program, please contact the MRFS team via email at [email protected]
Background
The MRFS Purchasing Channel is a strategic sourcing and category management solution created to streamline the process of purchasing maintenance, repair, janitorial, and sanitation products governmentwide.
The federal government currently spends almost $2.8 Billion a year on MRFS supplies. In partnership with numerous federal agencies, both military and civilian, GSA has established multiple Blanket Purchase Agreements (BPAs) to address this spend volume. Awarded contractors meet socioeconomic factors such as:
Women Owned Small Business;
Service Disabled Veteran Owned Small Business; and
Small Disadvantaged Business.
The MRFS solution offers agencies a better way to purchase commonly used products. These are staples needed on a daily basis when working on aircraft and vehicles, or even making repairing repairs.
MRFS has a broad range of items available that include, but are not limited to:
Hardware, Tool and Tool Cabinets, and Paints sealants and Adhesives;
Items similar to:

Hand and power tools;
Drills;
Tool cabinets;
Nuts;
Bolts;
Hoses and valves;
Paints;
Paint brushes, Safety equipment; and
Portable generators.

Items including but not limited to:

Cleaning Compounds and Related dispensers;
Non-Motorized Cleaning Equipment and Trash Receptacles;
Paper Products and Related Dispenser; and
Motorized Floor Cleaning Equipment and Accessories.

Items similar to:

Disinfectants;
Degreasers;
Glass cleaners;
Laundry and dish detergents;
Bleach;
Hand soaps and sanitizers;
Brooms;
Mops;
Brushes;
Trash receptacles and bags;
Toilet paper;
Paper towels;
Facial tissues;
Seat liners;
Vacuum cleaners;
Wet/dry vacs; and
Floor buffers polishers and burnishers.
The MRFS Purchasing Channel makes it easier for agencies across government to buy these types of commodities. Purchases from this solution allow customers to comply with the following regulations/mandates:
All contractors are AbilityOne-authorized distributors;
Diverse socio-economic Contractor pool maintained;
Products are Trade Agreement Act compliant; and
Sustainable features including:

WaterSense;
Energy Star; and
More.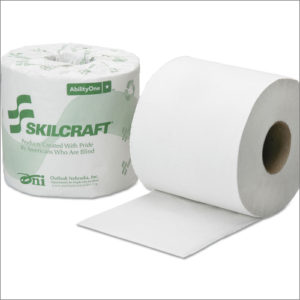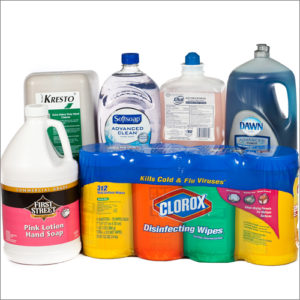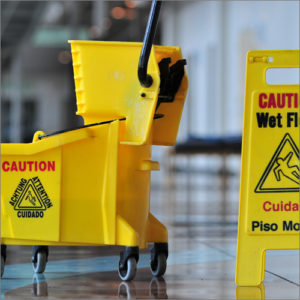 The Janitorial and Sanitation (JanSan) Purchase Channel has been running since October 2015. Federal agencies may place orders directly with JanSan Purchase Channel contractors and receive BPA pricing (see the JanSan Quick Guide [DOCX - 139 KB] for online store information).
All BPA holders are available in GSA Advantage!®. It is easy to find specific products by searching directly for JanSan products. Results will give only items that are loaded on JanSan BPAs. Use the dropdown menu in the search bar to search for only Janitorial and Sanitation Supplies.
GSA has 15 blanket purchase agreements for this strategic sourcing solution, which is designed to help federal agencies purchase Janitorial and Sanitation supplies at significant savings—prices that are at least 15.9 percent lower than standard government pricing.
These awards represent a piece of the important role that GSA plays as America's Buyer—helping federal agencies acquire commonly purchased items at prices that are representative of the volume of products purchased across the federal government. Consolidating purchasing under programs such as these saves taxpayer dollars and drives necessary spending on these types of products to our small business partners. This makes a real and positive impact for government agency budgets and improves the bottom line for selected small businesses and suppliers.
The total annual federal spend for these two product categories amounts to approximately $1.2 Billion, of which $599 Million is on products that would be available through the JanSan solution. Actual spend through JanSan in FY15 was $11 Million, which resulted in $3.3 Million in savings. GSA expects that as the use of the JanSan solution increases, potential savings will also increase.
GSA has grouped JanSan products into four categories in an effort to streamline product catalogs and ensure lower prices.
Cleaning Compounds and Related Dispensers (including disinfectants, degreasers, glass cleaners, laundry and dish detergents, bleach, hand soaps and sanitizers);
Non-Motorized Cleaning Equipment and Trash Receptacles (including Brooms, mops, brushes, trash receptacles and bags);
Paper Products and Related Dispensers (including Toilet paper, paper towels, facial tissues, seat liners); and
Motorized Floor Cleaning Equipment and Accessories (including Vacuum cleaners, wet/dry vacs, floor buffers, polishers and burnishers).